Back To Our Services
It is crucial for owners to have regular garage door maintenance done in their homes in order to make sure they will enjoy reliable, flawless and most importantly safe operation at all times. Parts take quite a beating from the weather, dampness, heat and the utter stress of doing their jobs all day and all night. So they are bound to fail at some point if not properly looked after.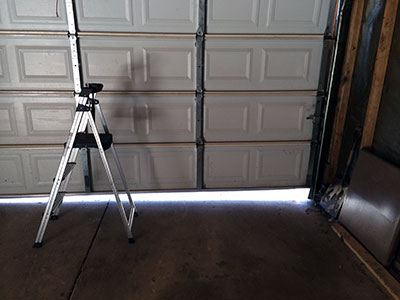 Don't let it get too bad
While every component in your garage is important, some parts take more strain than others. One of the most overlooked parts is the spring, which supports the door and keeps it balanced. There are typically two of them in a system and broken springs, even just one, can spell disaster if they are not replaced immediately.
For owners of an electric opener, maintenance becomes even more important. There are plenty of moving parts in an opener or motor which create friction when the device is in operation. This friction will cause a gradual wearing down of the parts, and so if it is not properly maintained and lubricated, they will eventually break, while possibly damaging other parts in the process.
Avoiding maintenance is not only detrimental to the longevity of your garage, with parts breaking down or having to overcompensate for weaker areas, but it can also cause an issue for the safety of its users and the security of the household. So having a professional technician or company take care of your door for you is an absolute must. Call our company for professional inspection and maintenance services any time.
Back To Our Services